Today I am very happy to be hosting one of my closest friends, and a very talented author, on his first anniversary blog tour… please welcome Sage Marlowe and his Snow tiger… awesome cover Sage and a great story.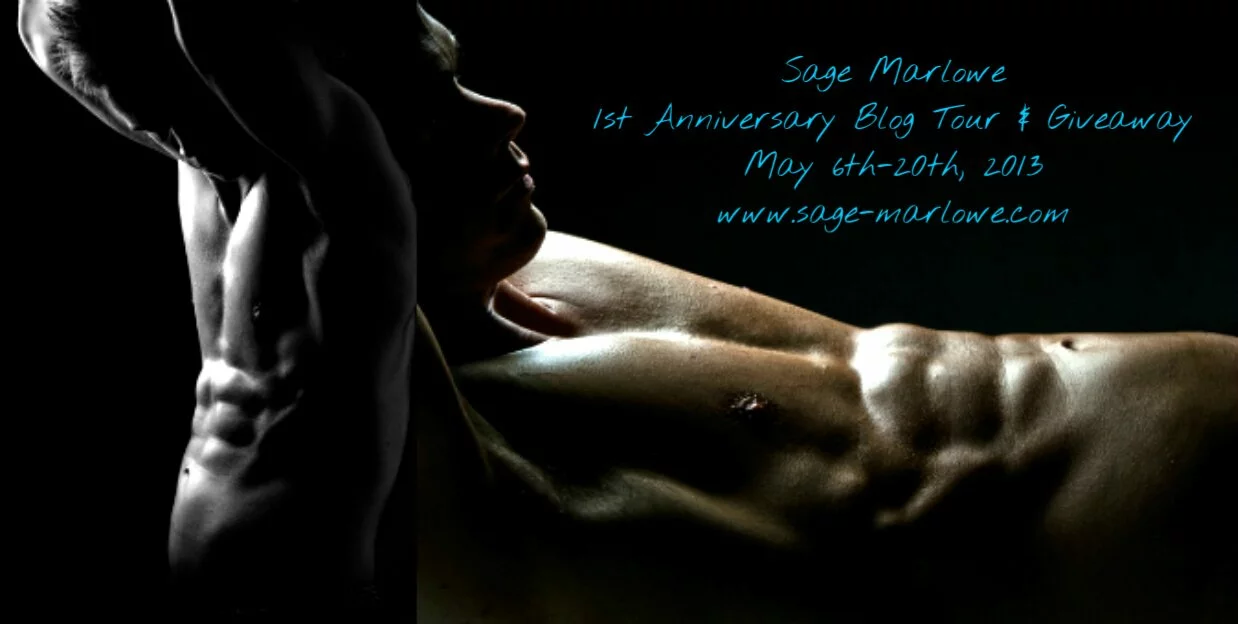 Sage Marlowe's First Anniversary Blog Tour & Giveaway
The Story Behind Shifting Changes
Hello and welcome to the latest stop of my 1st Anniversary Blog Tour & Giveaway. One year has passed since my successful debut novel, Sub-Mission, was released on May 14, 2012, and a lot has happened during those twelve months. I'm taking the chance to look back and tell you a bit about the background of the books I've published, but also about things that happened in my life or that are on my mind. There's one stop for every book, and of course, there are prizes waiting for you, because as always, good things for me mean good things for you, my dear friends and readers. Please read the "Giveaway" section below for details.
Today I'd like to tell you a bit about Shifting Changes, the book which is unique for several reasons.
Firstly, this novella was basically written upon request. Many of my friends (including the lovely lady who's hosting me today) and readers asked me to write a story about shifters and most of them wanted me to include a female into a story too, so I thought, why not combine the two? I'd just started writing the book that was to become Shifting Changes but it wouldn't really flow. However, when I threw a sassy young lady in the mix, the story took off. Now, don't get me wrong, Tara, the heroine in Shifting Changes, wasn't all that easy to write. At first she was really cute and seemed to be just what the boys needed to add some spice but I never expected her to turn around on me just before the end and take the story into a whole new direction. I have to admit, I loved where she went with it and the two of us had a pretty good time messing with Shayonn and Faolan (although some may say that she was the one having a good time messing with all three of us).
Shifting Changes is also my only self-published book. I chose that route because I'd written this story for my friends and wanted to reserve the option to give it away for a lower price or even for free as a little thank you.
And then of course, the cover. Yes, there is a serious lack of bare male skin which is unusual for an erotic romance book, but there's a story behind that, too. You see, when I started writing the shifter story, I couldn't really decide which kind of shifters I wanted. Wolves? Fish? Butterflies? It all sounded intriguing, but well, I couldn't make up my mind, so late one night I bounced some ideas off Clair and she came up with snow tigers. I liked the thought and it fit the plot but I still wasn't entirely convinced until the next morning when my daughter was looking at a picture book with my SO and the first word she said was "tiger"—that was all it took to convince me. A few days later, when I was going through about half a million stock photos to create a cover, she came into the room, glanced at the screen, squeaked "Tiger!" and pointed at one of the pics—the one which is now featured on the cover of Shifting Changes.
Shifting Changes is currently available at a special price from Amazon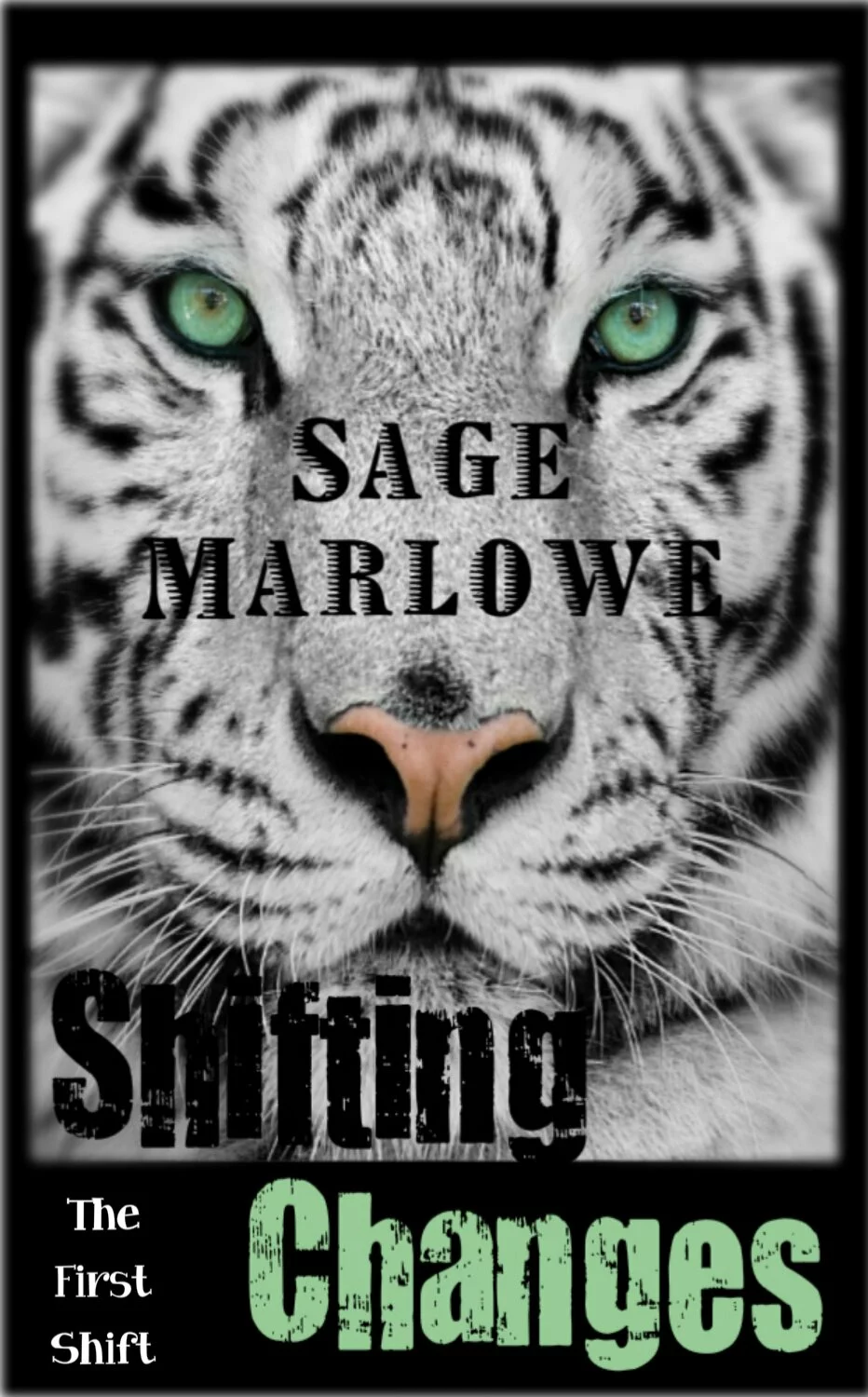 Blurb
Fulfilling a duty could be so much fun…
Shayonn has been special his entire life. He is the future king of Atraya, a country filled with tiger shifters like him, but there is more to him. He is one of the few white tigers left and destined to save his rare breed from extinction. Finding the one female in a million that will allow him to fulfil his duty would be great—too bad that Shayonn prefers to share his bed with men.
Faolan is a lone wolf in many ways. Alienated from his own kind because of his low pedigree, he leads a life at the border of his species, roaming the country and taking jobs where he can get them. Working as a guard for the tiger shifter community, he knows exactly what he has to do when he meets a stray one.
Tarina has never been special. She's just an ordinary woman, who enjoys her pleasures when she can get them. She also happens to be a shifter, but she's just another plain brown tigress among many others—until one day, a gorgeous white male singles her out as the future mother of his babies.
When those three get together in different pairings, their mutual attraction is immense, but there is that issue of finding the right mate for every one of them.
Reader advisory: This book contains sexually explicit scenes (MF and MM, including spanking and bondage) and is only suitable for adult readers.
Amazon US: http://www.amazon.com/dp/B00BCRVGDA
Amazon UK: http://www.amazon.co.uk/dp/B00BCRVGDA
Amazon Ca: http://www.amazon.ca/dp/B00BCRVGDA
Giveaway—Here's what you can win:
#1 – Sage's Goodie Package:
Contains a signed copy of Sub-Culture, a set of signed book cover photographs and some surprise goodies to spoil you
#2 – Create a character
Here's your chance to create your very own fictional character that will be featured in one of my next books. The winner gets to pick the name and distinct features like hair / eye colour, height and a few personality quirks of a hero (male characters only, and please keep it doable…). Depending on the specification, I will either include him in a current WIP or use him as inspiration for a brand new story. The winner will also receive a free e-copy of this story once it's published.
How to enter:
Leave a comment in the comment section asking to be entered in the giveaway. The winner will be picked at random and announced on my blog on May 20th. Multiple entries are allowed and will increase your chances to win. For additional terms and conditions, please go to http://www.sage-marlowe.com/p/contests.html
You can find the full tour schedule here: http://www.sage-marlowe.com/p/blog-tour-may-2013.html
About Sage Marlowe
Sage is a multi-published author of gay erotic romance novels and novellas and loves exploring the flavours of gay erotic fiction.
A willing slave to all the fascinating guys who keep queuing up and want their stories told, Sage can almost always be found cooking up the next hot story or daydreaming about new ways of rubbing sexy male bodies together to make the sparks fly.
Contact and buy links
Sage's website & blog: www.sage-marlowe.com
Facebook: www.facebook.com/sage.marlowe0
e-mail: marlowe.sage@yahoo.co.uk
Twitter: @SageMarlowe
Goodreads: http://www.goodreads.com/SageMarlowe
Amazon: www.amazon.com/author/sagemarlowe
For all books published with Total-E-Bound, go to: http://www.total-e-bound.com/authordetail.asp?A_ID=224
For all books published with Siren-BookStrand, go to: